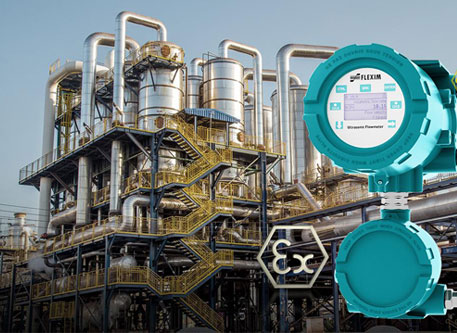 The Portable Flowmeter for any medium
Unmatched in Performance -The portable liquids Flowmeter for any purpose
The FLUXUS F601 is the portable clamp-on flow meter of choice for servicing and maintenance activities, the control and auditing of measurement points not covered by permanent meters, or even the temporary replacement of permanently installed flow meters.
The FLUXUS F601 is measurement ready in less than 5 minutes, including the measurement of the pipe wall thickness, the connection of the transducers to the transmitter, the parameterization of the flow meter and finally the mounting of the transducers.
Though featuring an ergonomic design, which offers simple handling and maximum ease of use, the F601 was designed to easily withstand rough industrial environments. Besides its sturdy housing, the F601 portable flow meter features stable and precise push-pull transducer connectors with the cables themselves being steel armored to prevent breaking or rupturing during daily work. .